Every year each D.A along with the Region chooses a charity to raise funds for, this is usually done by social events (where and when possible) and raffles. You will normally find a collection box for each charity at our meets.
This year the Chesterfield D.A's Chairpersons Charities are Ashgate Hospicecare and the NGS Macmillan Cancer Information and Support Centre at Chesterfield Royal Hospital . Ashgate Hospice is located in Chesterfield that does amazing work in the community, many of the D.A members have been touched by the charity in some way. THE NGS Macmillan Unit opened at the Chesterfield Royal Hospital in 2017 and like Ashgate Hospice has links to many of the Chesterfield DA Members.
DEFIBRILLATOR
During our events in 2023 we will also be raising funds for a defibrillator for the Chesterfield D.A, once purchased this will be available from the stewards on any our meets or THS. Please support us if you can.
At our Filey THS in June 2022, as part of the Jubilee Celebrations, we had a afternoon tea where various games were played. All funds raised were for our chosen charity Ashgate Hospice. The 50/50 draw was won by our very own Chairperson Martin, who kindly donated his winnings. In total we raised £109, below is a photo of Mark (one of our committee members) handing the fund over.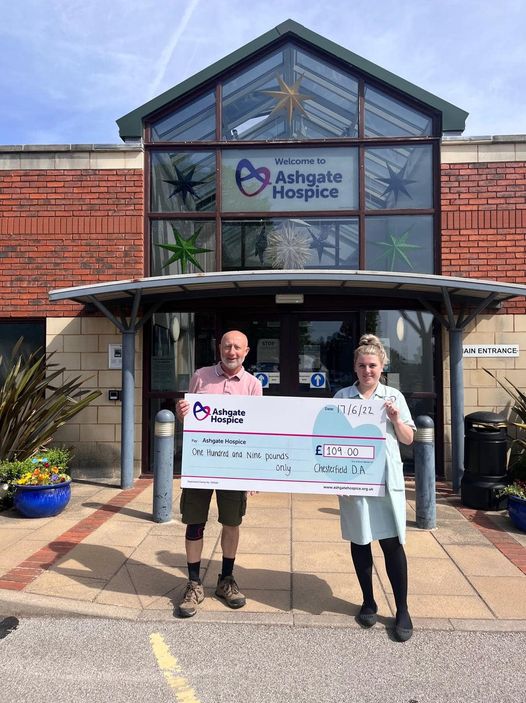 Chesterfield D.A is part of the North Central Region, their chosen Charity is The Poppy Appeal.